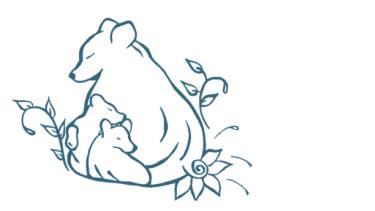 Starting school is a big step in your child's life. Your child is entering a school system that values the uniqueness and diversity of all learners and works to provide each and every student with an outstanding education. 
We look forward to working with you and your child in the next school year and in the years to come. Before the first day of school, take time to visit the school with your child so that the route to school, the building and the surroundings become familiar. 
Get Ready for Kindergarten Brochure
---
What is Gradual Entry?
The Ministry of Education requires less minutes of instruction for K students.This means they attend five days less of school. Districts adjust the startup plan, giving K children a more gradual start.
Gradual entry:
helps your child become a successful learner from the very first day of school
has children come to school in smaller groups, sometimes for a shorter amount of time. This gentle introduction to Kindergarten builds a solid foundation for school life
allows children to adjust to their new school, teacher and classmates in a smaller group
allows the teacher to get to know the children in a smaller group and helps the children learn the routines of their new classroom and school
helps teachers identify the strengths and needs of the class.
---
Registration Process
All Registration forms, policy, procedure and school of choice information is available on the general Registration form. Please contact your catchment school if you have questions.  Learn More
---
What is Kindergarten Screening?
Kindergarten Screening is held in the spring each year with School District 28 Quesnel. 
The Screening event involves:
Parents get a screening appointment when they register their child for school. The complete K screening event takes approximately 60 minutes.
---
Welcome to Kindergarten Events
The Welcome to Kindergarten events are run by your catchment School.
The event welcomes families into the school to meet the staff and experience activities they may find in a typical classroom.
Your child's catchment school will contact you with the date and time they have planned for this event.
Goals:
For the staff to meet future students and for those students to become comfortable in the school environment.
To show families ways they can support their child in their learning through play.
Activities:
Storytime
Play dough Letters and Play
Magnetic Letters
Arts and Crafts
Snack Time


---